Next up: Friday, 10/28. Rounds 7:15, Square Dance 8 pm to 10 pm
Rounds between squares, fourth tip is plus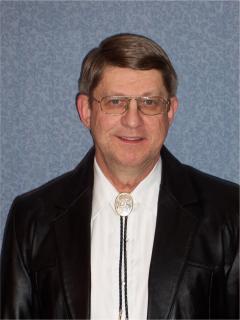 Caller:  Lynne Strobel, Montana     Cuer:  John Herr (accompanied
                                                                                             by the irrepressible Karen)
Halloween Dance: Costumes welcome
Broomfield United Methodist Church
 Rounds will start at 7:15 pm and will feature requests at all phase levels
News and notes:
The Colorado Round Dance Association (CRDA) is offering a reduced rate of $70.00 per couple for first time attendees (a savings of $58) at their annual 2 day dance on Nov 4 & 5. There will be one hall dedicated to those of you who round between square dance tips.  To register or seek more information, go to the CRDA site at www.crda.net.
Square Dance Jackets  More info on the useful info page
Article on dancing shoes: See the History, Glossary, Useful Info page
Clowns and Big Top performers promoting the June 2017 Colorado State "Big Top Swing in 17" Square Dance Festival at the September 28 Hix n Chix dance. Photo courtesy of Hilton.
    Did you know that square dancing is the official folk dance of Colorado?  Did you know that square dancers dance to a variety of music, including, but not limited to, Big Band, Classical, Rock and Roll, Disco, 50's, and Country music?  If you answered no, you just learned something new about square dancing.  
    Scootbacks is a mainstream and plus modern square dance and round dance club.  We normally dance on the 2nd and 4th Fridays from September through April. On 5th Fridays, we have an all plus dance.  This season we will have a fifth Friday all plus dance on March 31st, 2017 with Mike Seastrom from California calling  and John Herr cueing. We also have a 5th Friday Mainstream New Years dance on December 30th 2016 with Bobby Poyner from Illinois and Justin Judd del Sol cueing.  This season we are extending our dancing until May 5th, 2017 with Mike Sikorsky from AZ calling and Justin Judd del Sol cueing.
    We begin each evening with pre-rounds at 7:30 PM.  Our square dance program begins at 8 PM, with one round dance between each square dance tip. The fourth tip is plus. Please see the calendar below for a schedule of our dances. 
    Our dances are held at the Broomfield United Methodist Church, located at 545 West 10th Ave., Broomfield, CO 80020.  We dance in the church's Family Life Center, which is accessible from the northeast side of the parking lot. Refreshments are always provided along with coffee and lots of cool water.
    Singles, couples, families, and youth are always welcome at our dances.
For more information please call us at 303 451 6126 or toll free at 855 SQDANCE (855 773-2623).
Follow us on

 

Facebook  
Other square dancing links include:
Denver Square and Round Dance Council

Member Boulder Dance Coalition.